BREAKING: Trump and Kim Jong Un meet at Olympics and greet attendees – sort of
President Trump and Kim Jong Un, enemies for sure, but the Olympics are a time of peace.
Now that Mike Pence has sat next to North Korean dictator Kim Jong Un's sister, it looks like Trump met the big Korean Cheese.
Wait…
Those aren't Trump and Kim!
Those are cheap masks!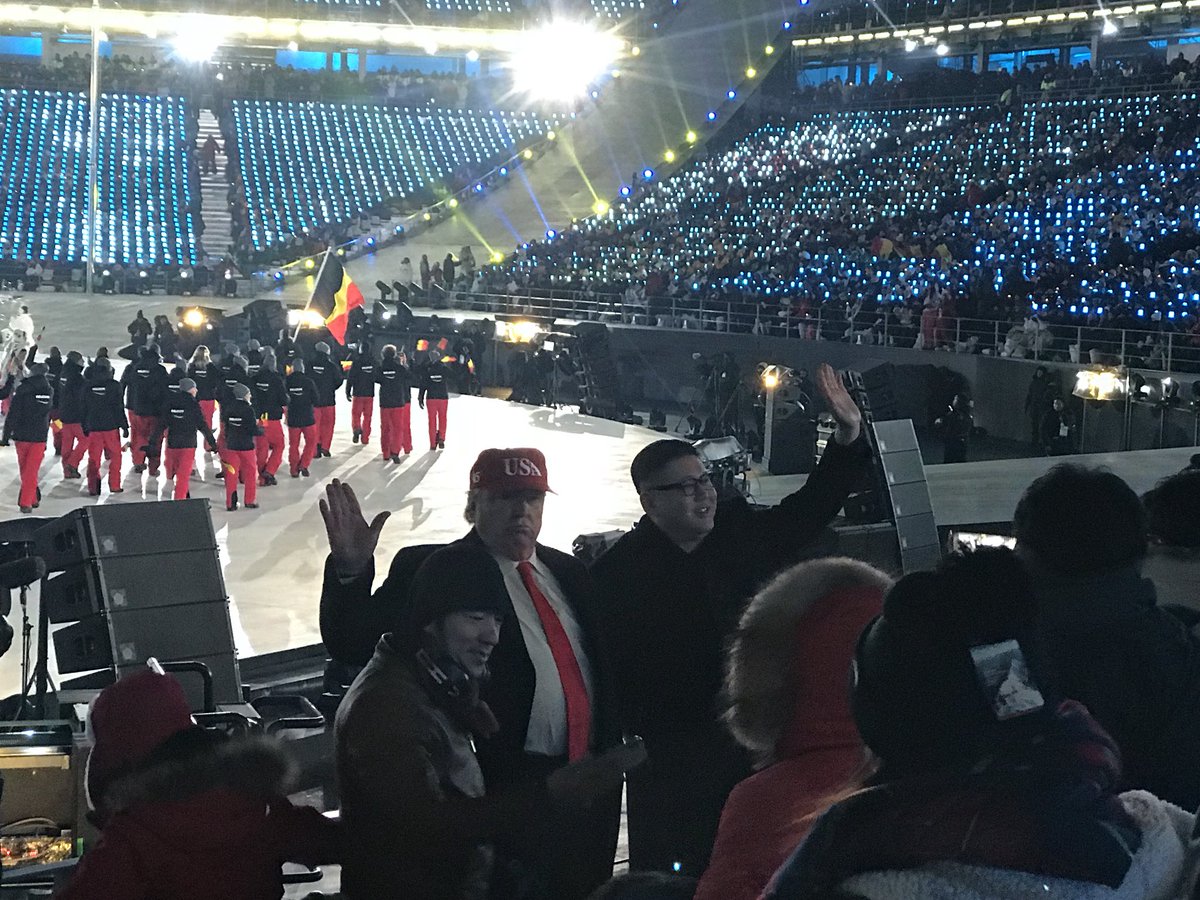 These men were activists promoting peace between the two countries.
What do you think of this gimmick?
Nobody wants war, says Kim Jong Un impersonator http://a.msn.com/01/en-us/BBITYUX?ocid=st